The J.B. Kremer Young Teacher Award is an annual award launched in 2018 in memory of Jean Baptiste Kremer, teacher trainer and initiator of the Luxembourg English Teachers' Day. The award recognises excellence in the teaching of English as a foreign language within the Luxembourg school system.
As an awardee you will:
Gain the recognition of your peers and the wider community of practice.
Be presented and photographed with an engraved trophy at the English Teachers' Day.
Receive a lasting memento of the award.
Be showcased on the award website.
Win a cash prize.
Who is eligible?
Teacher trainees in their second year at IFEN or newly qualified teachers in the first seven years of their career (qualified in Luxembourg since 2016). The successful candidate will be outstanding in one or more of the following areas:
Adopting an innovative and inspirational approach to the teaching of English.
Making a substantial contribution to the culture of English teaching in their school or in the wider community of practice.
Linking educational theory to classroom practice.
How are applications assessed?
All applications will be assessed by an external panel of experts in the education sector.
Questions?
Contact us via email and we'll get back to you as soon as possible.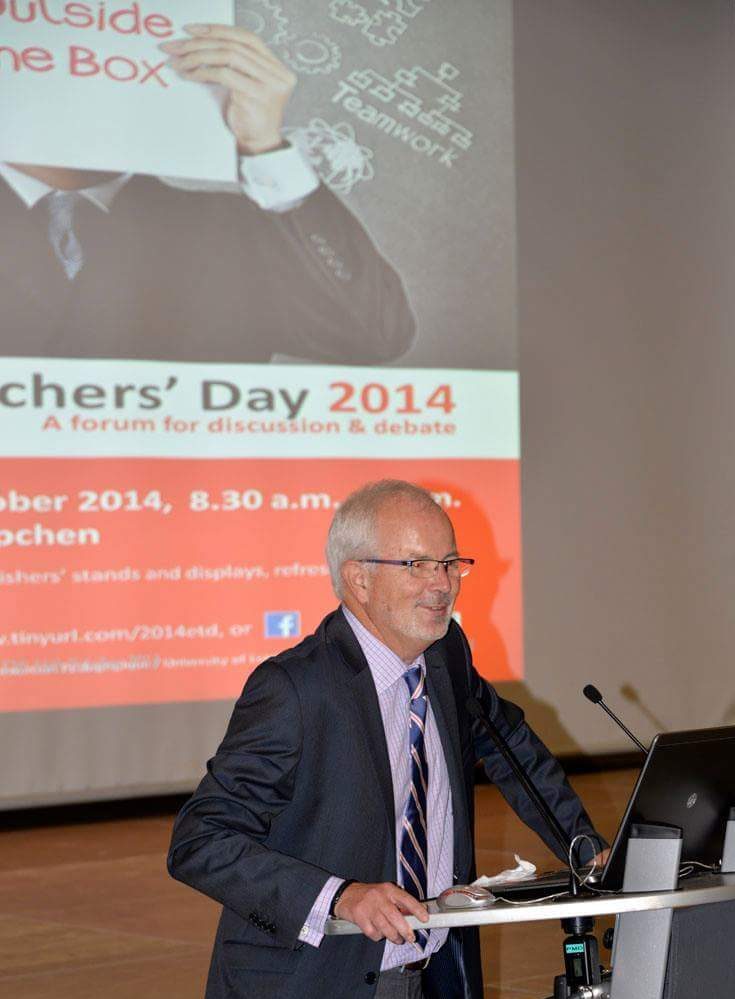 Jean Baptiste Kremer introducing the English Teachers' Day in 2014.
The J.B. Kremer Young Teacher Award Trophy
The main image of the J.B. Kremer Young Teacher Award is the dandelion clock, which symbolises the courage to rise above life's challenges and the dissemination of ideas. Several people were involved in the making of the award trophy, including:
Jennifer Samuel-Bryan – British Fine Artist who we commissioned to create the award design.
Laserus – Industrial cutting company, based in Ehlerange, who laser cut the award design.
Dave Greenwood – Carpenter who created the plinth for the award.